20,000 Leagues Under ActiveRecord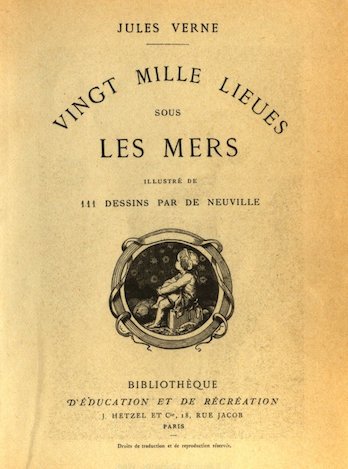 First published in 1870, 20,000 Leagues Under the Sea
describes an underwater adventure that takes place
onboard a submarine called the "Nautilus."
This is the first of a series of four posts based on a presentation I did at the Barcelona Ruby Conference called "20,000 Leagues Under ActiveRecord." (posts: two three four and video).
Let me start with a question: How many of you have actually read 20,000 Leagues Under the Sea, either in the original French or in some translation? [ A few people raised their hands, but most people in the audience did not. ] Yes, I'm not surprised. 20,000 Leagues is one of those classic novels we have all heard of, but few of us take the time to read.
While thinking about this presentation over the Summer, I decided to actually read the novel - and I'm glad that I did! It blew my mind on a number of different levels. Today I'm going to take the time to tell you a bit about the novel itself as we go.
However, actually I'm here today to talk about ActiveRecord. I'd like to explore how ActiveRecord works internally; how it finds the information we ask for and returns it to us as a Ruby object.