Journey to the center of JRuby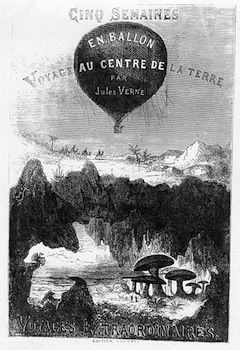 Could Jules Verne have imagined something
as complex as the Java Virtual Machine?
This week I decided to take a look at JRuby, which is a Java implementation of the Ruby interpreter. I've heard great things about JRuby, but had never taken the time before to look at how it works internally. What I found was an amazingly complex system involving many different technologies. Following the path of execution through the JRuby stack was like peeling away different layers of an onion - there was always another layer inside.
Read on to join me on a journey through all of these layers; we'll see how a simple Ruby String method call is handled by Java, how it's translated into Java byte code, and, ultimately, how that is translated into native machine language by the JVM's Just In Time ("JIT") compiler. While you may not be convinced JRuby is the right platform for you - certainly just the hearing word "Java" is enough to send chills down my spine - I hope you'll come away with a new appreciation of the elegance and sophistication of what the JRuby team has built.